May 14, 2023
Posted by:
Category:

News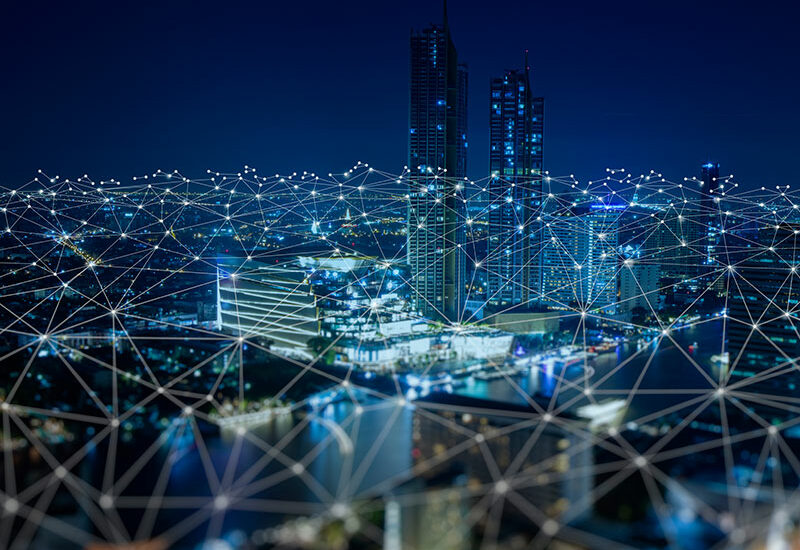 Have you ever considered how much time, effort, and money are required to gather necessary data from video content to investigate specific events? Fortunately, that's no longer the case in today's world, thanks to AI video analytics solutions which have revolutionized the way we approach safety and security. Institutions can now automatically analyze live or recorded video footage and extract valuable insights for informed decision-making.
AI-based video analytics is becoming increasingly popular, as studies have shown that global AI video analytics is expected to register a compound annual growth rate of 22.5% during the period from 2022 to 2027.
With AvidBeam's AI video analytics solutions, entities can seamlessly scale video content in the blink of an eye and extract intelligence information accurately. This allows us to detect potential threats in real time, improve response time, and prevent incidents from escalating. The application of this cutting-edge technology has enabled technology parks to effectively monitor and protect assets and individuals around the clock.
An Overview of the Smart Gated Communities Sector
Smart-gated communities are becoming increasingly popular worldwide and often provide various amenities such as shopping centers, restaurants, schools, and healthcare facilities. These communities are designed to enhance residents' quality of life and make day-to-day living more convenient by using innovative technological solutions.
Smart gated communities offer many benefits, but they also face challenges related to security and accessibility. Physical security breaches, including theft, vandalism, intrusion, and fraudulent behavior, can endanger residents' safety and damage infrastructure.
To address those challenges, smart gated communities must limit access control to certain areas and implement smart access control measures, such as smart access control, facial recognition, and license plate recognition. These measures can help prevent unauthorized access and enhance safety and security for residents and their guests.
AvidBeam has been delivering AI video analytics solutions to multiple smart gated communities, addressing the aforementioned challenges.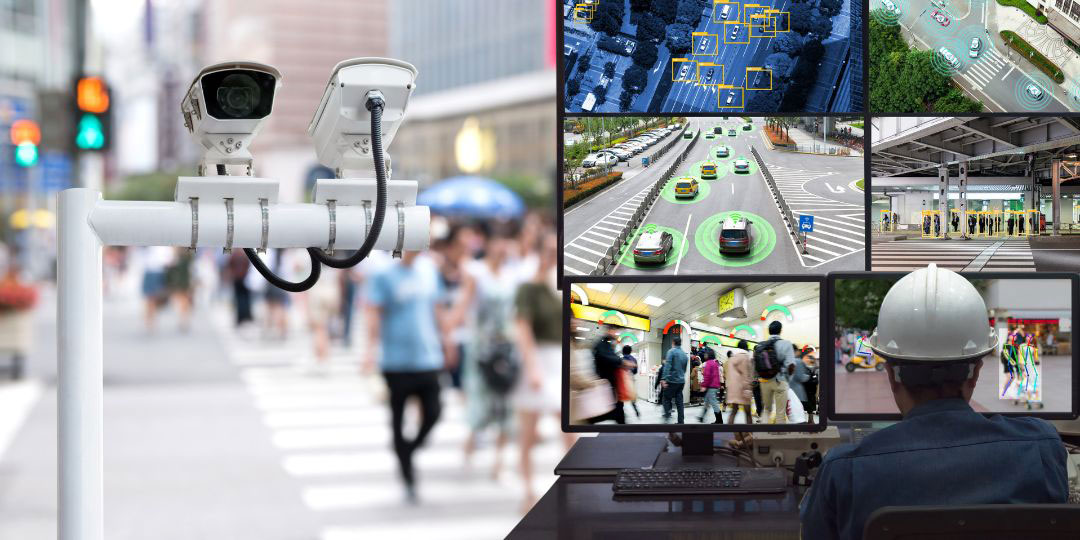 Security & Safety
The capacity to provide a safe environment is the core of any successful smart community. Combining AI technologies with video management systems (VMS) enables management to handle security challenges and provide a more secure environment.
Security guards often face the daunting task of monitoring multiple videos for fraudulent behavior, which can be overwhelming and time-consuming. Real-time intrusion detection can be a challenge for traditional video monitoring systems, which may not accurately detect threats. However, AvidBeam's solutions are able to analyze big-data video information 24/7, faster and more effectively, providing valuable insights in real-time.
AvidBeam's AvidGuard solution is designed to enhance safety and security in smart gated communities. It functions as a smart early warning system that can detect a range of potential security breaches, such as intrusions, loitering, fence crossing, crowds, and anomalous actions. By detecting and alerting security personnel to such potential security threats, businesses can operate safely, and residents can enjoy a secure living environment within the perimeter of the smart community.
AvidBeam's AvidFace solution offers another valuable tool for smart gated communities. Using advanced face detection technology, AvidFace can analyze various features of a person's face and compare it against a database of known faces to accurately identify matches. This helps prevent security threats by granting access only to authorized individuals. With AvidFace, smart gated communities can enhance their access control measures and improve overall safety and security for residents and visitors.
Traffic Management
Effective traffic management is essential in gated communities to ensure safety, maintain smooth traffic flow, and reduce road accidents. Managing traffic in smart gated communities can be challenging and requires an intelligent vehicle flow analysis solution to enhance traffic control and management, particularly during peak traffic congestion. AI video analytics solutions are changing the industry's outlook and assisting in managing traffic flow. These solutions enable us to extract information from cameras easily, making people's lives more convenient.
AvidBeam's AvidAuto solution detects and tracks vehicle movements to address the need for effective traffic management in smart gated communities. It is a reliable vehicle flow analysis system that extracts data from the traffic video content, converting it into meaningful visual statistics and information. This can be especially useful in managing parking areas, ensuring that emergency vehicles have clear access to the site, and distinguishing between residents' and visitors' access.
In addition, AvidAuto provides a License Plate Recognition solution that recognizes license plates on vehicles entering and exiting smart communities. This system can also search for cars by license plate number, make, model, color, date, and time to identify and track suspects, providing an extra layer of security for the community.
AvidBeam's AvidGuard is an equally important system to AvidAuto, as it plays a crucial role in traffic control and passenger safety. This advanced system provides immediate alarms to identify various traffic violations such as cars moving in the opposite direction, illegal parking, vehicle classification (car, truck, motorbike, etc.), and vehicles with no license plate.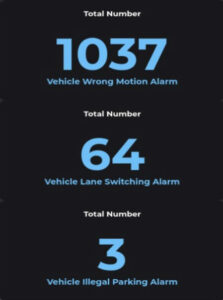 Access Management
Facial recognition technology is an effective method for identifying individuals and monitoring access to restricted areas. It has proven to be the most effective method when it comes to access control, as it analyzes visitors' access rights, and either verifies their admission or alerts security personnel to an unauthorized entry.
AvidFace, AvidBeam's facial recognition model, was deployed in smart communities to identify individuals in video content who have been classified as a security threat. The model can automatically detect individuals in live or recorded video footage, match their faces against a database of known faces, and provide additional information about the identified person such as their name, age, and any relevant biographical information. Using image processing and computer vision algorithms, AvidFace provides a scalable solution with 90+% accuracy in recognizing human faces. It utilizes an efficient amount of hardware computation without restricting the subject's mobility or posture.
Forensics Investigation
Forensic investigation is an essential component of modern security systems, and AvidBeam's AvidHawk is a powerful video analytics solution designed to facilitate forensic investigations. AvidHawk provides a sophisticated video search and summarization tool that compresses large video archives into short clips, enabling investigators to quickly review relevant footage.
AvidHawk uses advanced AI algorithms to extract all existing objects and events from video footage, it can record tags and annotations of these objects and events for efficient offline searches. This capability makes it ideal for operational surveillance, area inspections, forensic evidence collection, and efficient investigations.
Overall, AvidHawk is a valuable asset for forensic investigations, offering advanced analytics capabilities that streamline the video review process and help security personnel proactively identify and mitigate potential threats.
Business Operations
With AI's development, video analytics systems can provide additional benefits beyond security in the retail sector. AvidBeam's solution offers an innovative approach to business intelligence for retailers.
The AvidRetail software module automatically analyzes live video streams from surveillance cameras to collect key data such as customer count, age, and gender detection, as well as marketing graphs for distribution and density analysis. This enables retailers to optimize their operations in various ways.
By leveraging AvidRetail, retailers gain valuable insights into customer behavior, preferences, and needs through in-store behavior analysis, including visit durations, gaze patterns, and sales site areas. These insights allow store owners to create more personalized experiences, improve customer engagement, and offer targeted promotions.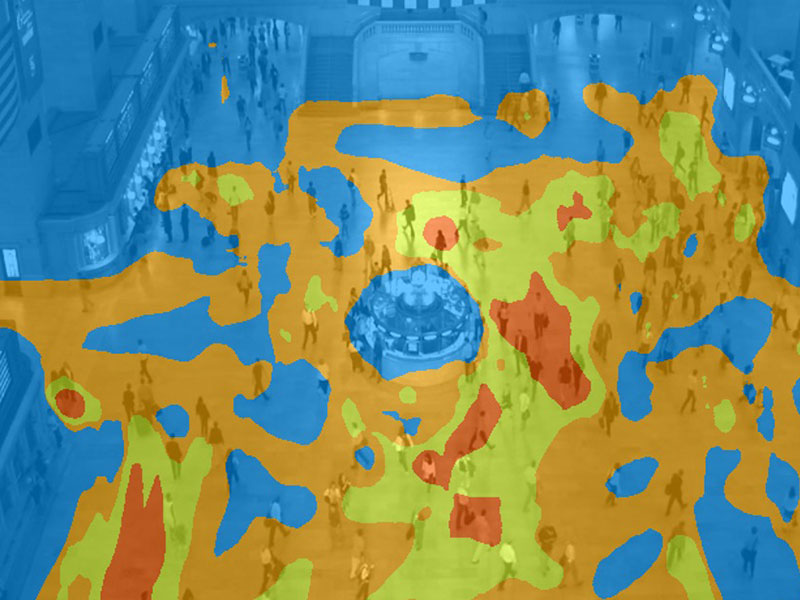 Conclusion
AvidBeam has established itself as a pioneer in serving the smart gated community sector, offering innovative solutions that revolutionize the operations of tech parks, smart cities, and residential compounds. AvidBeam's AI video analytics solutions have brought a paradigm shift to the security and operational infrastructure of several high-profile projects, including Maadi Tech Park, Alex Tech Park, TMG (Madinaty), the New Administrative Capital of Egypt (ACUD), and Smart Village. These solutions provide enhanced surveillance for security and operational purposes, facial recognition, traffic management, access control, and forensic investigation. They are capable of handling all security measures and ensuring a safer environment for employees, customers, and stakeholders.