September 1, 2023
Posted by:
Category:

News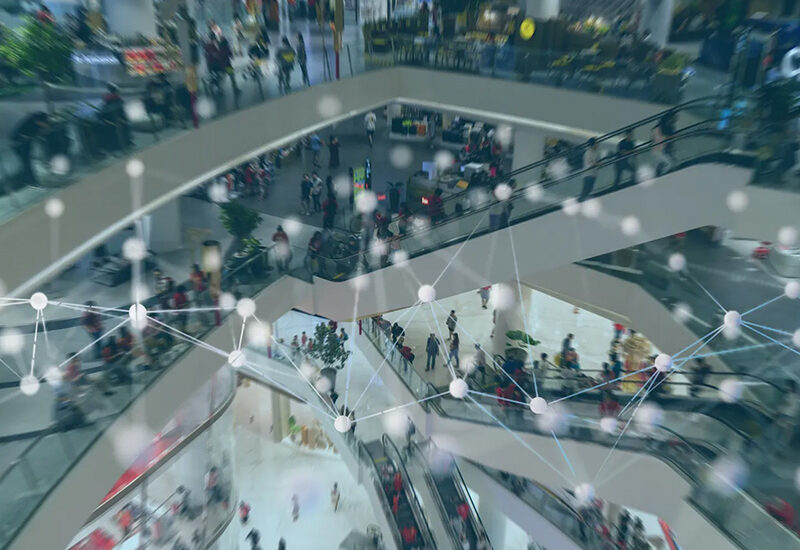 Many stores and shopping malls still rely on outdated data-generation methods that fall short of capturing the essence of customers' in-store experiences. But this is where things are starting to change: the development of AI-powered video content analysis tools is fundamentally transforming the way businesses perceive and respond to consumer behavior.
Video analytics has been employed for security purposes since its inception. However, over time, the potential of this technology has gone beyond safety and security motives. It is currently seen as an effective solution for transforming the customer experience and driving business growth, as it unveils insights into customers' perspectives, preferences, and purchasing patterns, thereby empowering retailers to craft unprecedented personalized experiences. AvidRetail real-time video analytics by AvidBeam offers these capabilities and more.
where can AvidRetail technology be effectively employed within a retail store? We will explore various instances of video analytics applications that have the potential to elevate your retail establishment. Furthermore, we will delve into how embracing these innovations becomes imperative for retailers aiming to not only flourish but also navigate a course toward enduring growth in today's swiftly evolving digital landscape.
Optimizing Store Layout and Customer Experience
The AvidRetail solution is strategically designed to provide intelligent, real-time video data analytics, unlocking profound insights into intricate customer behavior patterns and their time allocation in each distinct section.
Through the utilization of advanced heat mapping technology, store managers can seamlessly trace the pathways taken by customers throughout the store. These dynamic heatmaps unveil both busy areas and less active zones within the store's perimeter. In parallel, the utilization of dwell time technology empowers retailers to meticulously measure the time customers allocate to diverse sections, pinpointing the sought-after product areas where interactions thrive.
By leveraging the capabilities of customer behavior video analytics, encompassing potent features like heat mapping and dwell time analysis derived from in-store camera footage, facilitated by the prowess of video AI analytics, the store operations division gains invaluable tools to strategically refine store layout design. This entails data-informed adjustments to product placement and a good understanding of prime sections for promotional activities, thereby amplifying the overall resonance of customer engagement and effectively driving sales to new heights.
People count at the entrance of the store provides an indication of the number of people entering the store versus those who actually made a sales transaction. The sales conversion rate can provide an indication of whether the sales activity in the store is healthy and as expected or more effort in marketing and operation efficiency will be needed.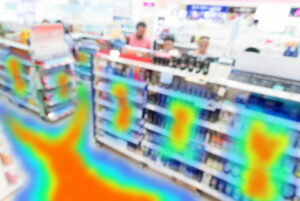 Developing Personalized Marketing and Merchandising Strategies
Businesses are always looking for smart methods to stand out from the competition and engage their customers. One of the most practical ways to accomplish this is AI-enabled retail video analytics.
The demographic analysis technology in the AvidRetail system enables store owners to obtain meaningful insights from surveillance cameras, related to the characteristics of their customer base, such as age, gender, and the store's targeted audience.
Based on the collected data from the video analysis platform, retailers can create personalized shopping experiences, tailored marketing plans, and niche marketing campaigns.
According to McKinsey, a global management consulting firm, businesses that provide personalized shopping experiences generate a staggering 40% in revenues over normal companies. Greater engagement rates, increased conversion rates, improved customer satisfaction, and more efficient use of marketing resources all contribute to this significant revenue gain.
Improving Operations and Efficiency
Crowded areas, especially long queues, may negatively impact customer experience and sometimes pose security threats. AI-powered video analytics for smart retail empowers operation managers to access store traffic data, highlighting busiest days, rush hours, visitor conversion rates, cashier queuing performance, and the expected number of visitors per day.
When pre-established count and proximity criteria are violated, operators can be informed that a huge volume of people is occupying a specific area to take the appropriate decision and fix the situation based on the established crowding contingency plan.
Crowd density analysis makes it easy for retailers to allocate staff, deploy an additional checkout counter, redirect customers to other checkout locations, reduce long queues, develop a long-term plan to better adapt to store traffic, and assess the success of their seasonal marketing campaigns.
Conversion rate of people walking in the corridor in front of the store to those entering the store provides a powerful indicator of people's reaction to store advertisement or announced discounts and sales deals. It could also give an indication of whether the store is getting its fair share of traffic or other strategic measures should be taken to attract customers.
Another use case of interest that some retailers may choose to implement is about recognizing VIPs/repeat customers who enter the store and discretionally provide them with special treatment and help them with their merchandising activity.  By biometric identification, the store operation can recognize important clients and dispatch the necessary staff to meet and give them the necessary support.
Enhancing Overall Safety and Security
Safety and security are paramount when it comes to fostering a positive shopping experience for visitors in stores. Retailers need to put the safety of their customers and staff first to build trust and keep a welcoming environment.
Innovative video analytics can help ensure security for retail stores in several ways. Video surveillance monitoring can identify possible security breaches, including loitering, vandalism, unattended bags, theft, and other anomalous behaviors that may represent a danger to overall safety. When any suspicious activity occurs on the scene, a prompt alarm is provided to security personnel, lowering possible risks before they escalate.
Video processing and analysis also help store owners to detect health standards violations such as not wearing face masks, maintaining social distancing, or displaying symptoms of illness. This reduces the risk of infectious diseases, which is so important, especially in light of the COVID-19 pandemic.
Conclusion
AvidBeam's ground-breaking video AI analytics system is a game-changer for traditional brick-and-mortar retail. It grants physical stores the online analytics experience. Online stores can monitor customer behavior and so can surveillance cameras inside physical stores with excellent precision and accuracy.  The use of AvidRetail solution in prominent projects with famous retailers is a remarkable illustration of the technology effectiveness. Well-known retail destinations have embraced AvidBeam's cutting-edge system, utilizing its powers to streamline operations, improve overall customer experience, optimize foot traffic flow, analyze consumer preferences, and customize their offerings with unprecedented precision.