Unleashing The Power of Scalable Video Analytics
Analyze thousands of videos efficiently in real-time
Extract intelligence information in the blink of an eye
The Need for Video Analytics
Video Analytics is defined as the capability of analyzing videos to detect, determine and relate temporal and spatial events. It is a great tool to generate Business/security Intelligence Information. By 2021 Video IP traffic is going to represent 82% from the global IP traffic. Therefore there is a significant need for Video Analytics platforms and applications.
Video processing is costly and can be very compute-intensive, often requiring hardware acceleration. It exhausts system memory and requires continuous management of video streams to realize a high-quality experience. In addition, video post-processing, using specialized graphics mechanisms, must be supported in order to create and view extracted and structured data. The art of converting unstructured data to structured, in a massively parallel, open architecture is at the heart of the AvidBeam video platform.
We Derive Value from Video Big-Data
Open and comprehensive tools that efficiently upload, process, and extract business intelligence from Video Big-Data sources
OUTPERFORMING
Synthesizing Big-Data Analytics tools to process and analyze massive amount of video streams accurately & in real time
COST-EFFICIENT
Extending cloud processing to video in an open platform that can be smoothly scaled in short time and in a cost-efficient manner
EASE OF USE
Video Analytics applications can now be developed in a matter of hours or days instead of months, using AvidBeam comprehensive framework
VISUALLY ATTRACTIVE
Rich and Inclusive business intelligence reports, in elegant visual formats, which can be easily understood and acted upon accordingly
Industry Recognition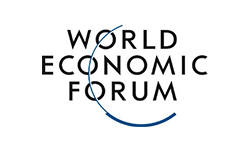 Awarding Organisation
The World Economic Forum (WEF) – An NGO founded in 1971 in Geneva, Switzerland. The WEF's mission is quoted as "committed to improving the state of the world by engaging business, political, academic and other leaders of society to shape global, regional, and industry agendas". It is a membership-based organization, with exclusivity to the world's largest corporations
Recognition/Award
In April 2019, AvidBeam was selected by WEF as one of the Top 100 Start-ups to impact the 4th industrial revolution.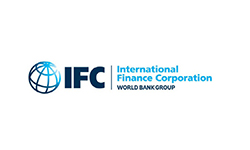 Awarding Organisation
The International Finance Corporation (IFC) – An international financial institution that offers investment, advisory and asset management services to encourage private-sector development in under-developed countries. The IFC is a member of the World Bank Group and is headquartered in Washington, D.C. USA.
Recognition/Award
In December 2018, AvidBeam was selected by the IFC as one of the Top 100 African Start-ups.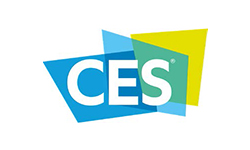 Awarding Organisation
Consumer Electronics Show (CES) – is one of the most influential tech events in the world. It is an annual trade show organized by the Consumer Technology Association (CTA) every January in Las Vegas, Nevada, USA. The event hosts presentations of new products and technologies from the consumer electronics industry across the world.
Recognition/Award
AvidBeam was the winner of Best AI Start-up at CES 2018.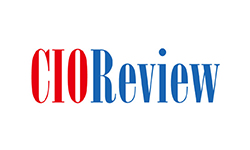 Awarding Organisation
CIO Review is a prominent US technology magazine that aims at shedding light on innovative enterprise solutions developed by both, well-known solutions providers and young promising companies that can remodel the business goals of enterprises in the future.
Recognition/Award
AvidBeam was recognized by CIO Review list for the 20 most promising Big Data Start-ups in 2016 & 2017 consecutively.
Headquarters
Jan van Goyenkade 8, 1075HP,
Amsterdam, the Netherlands
US Office
254-B Mountain Ave., Suite 307, Hackettstown, New Jersey, 07840
MENA Office
5 Wadi El Nile Street, Maadi,
Cairo, Egypt