Intelligent Transportation System Overview
Solution Benefits
Video AI analytics can help intelligent transportation systems analyze traffic patterns and identify congestion levels in different areas by providing valuable insights from traffic cameras.
This vital information assists in better understanding traffic dynamics, such as rush hours and bottlenecks. With video analysis, traffic authorities can adjust signal timing, deter Fatal accidents, optimize traffic flow, and enhance long-term mobility.
Intelligent transportation systems can leverage AI-based video analytics to detect real-time incidents and traffic violations, such as illegal parking, sudden lane change, speeding vehicles, wrong-driving direction, red light violations, and Ignoring seatbelt usage.
Video analysis flags instant alerts to surveillance command centers to put in place preventative safety measures, prevent accidents, and improve safety for drivers and pedestrians.
Compliance is critical to how effectively traffic operates. By analyzing traffic data from surveillance cameras, video AI analytics solutions recognize vehicles that are breaking particular limits, ensuring adherence to traffic regulations and improving overall efficiency and safety. Embracing this transformative technology shapes the future of transportation, revolutionizing our commute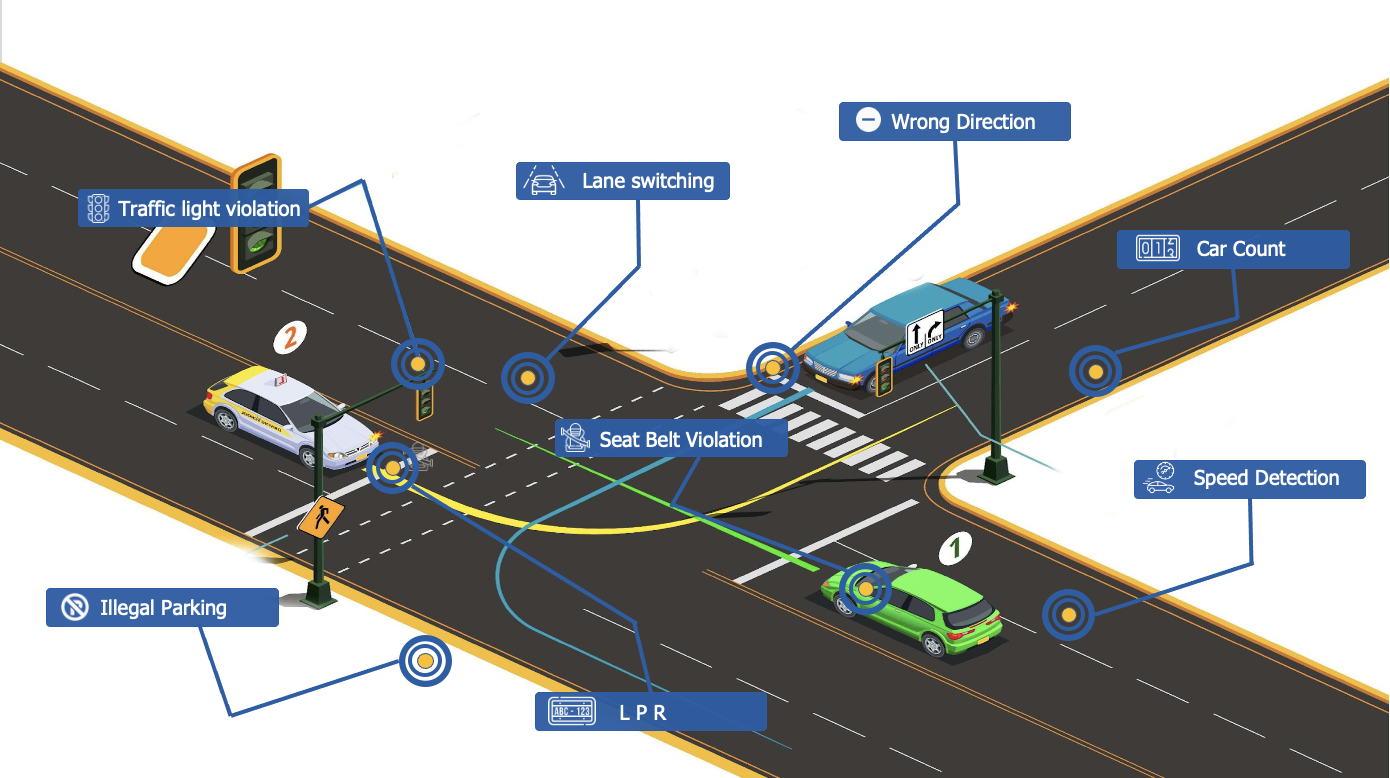 Contact Us to Learn About AvidBeam's ITS Solutions